This is a picture of characters my friend created. I made it as a going away present when he left for Thailand.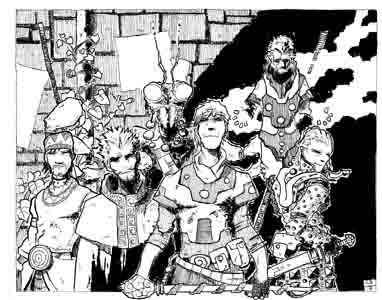 Yes, they're a bunch of cool dudes standing in front of a wall looking cool. Tim Bradstreet; eat your heart out.
And here's a Pirate Ninja Queen. This is a singular illustration because I actually got paid for it.